i3DMouse
Turn your iPhone or iPod touch into a 3D mouse with Cinema4D®!
Navigate in Cinema4D® with i3DMouse and with your iPhone or iPod touch! Move around intuitively with the editor camera through the scene, place your objects and scene cameras by simply rotating your iPhone and with simple finger touches.
Special features of i3DMouse:
Easily configurable UDP connection over WiFi (UPD server available free as a plugin).
Intuitive, intelligent control of camera and scene editor cameras.
Relative control of scene cameras in the form of a pilot camera.
Relative control of the editor camera to active objects and object groups.
Absolute placement of objects relative to the monitor (monitor position calibration necessary).
Individually customizable control parameters for each rotation axis and motion axis (revers direction, sensitivity, speed, inactivity area).
Requires Cinema4D® R12 or R13 (demo version available at www.maxon.net) and the freely available plugin "iRemote".

Demonstration Videos
Screenshots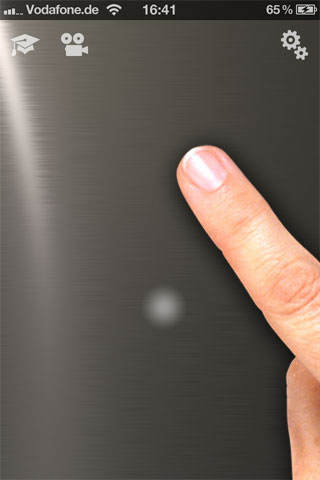 Cinema4D® PlugIn Download
The suitable plugin for Cinema4D® R12 and R13 can be downloaded here:
iRemote.zip
Unzip the archive and copy the folder
Py-iRemote
into the
plugin
-folder of your installation of Cinema4D®. If Cinema4D® is already running, you have to restart it, so that the plugin will be loaded.